Do you need to step up your game, add some flair to your recruiting strategies, and get the top hires to consider working for you? Here are a few of the workplace perks that job candidates value most.
Have you ever wondered why some companies are able to hire a majority of the top recruits? Today's job seekers want more and the companies that are recruiting the cream of the crop have taken notice. Chances are, they are being offered something above and beyond the normal workplace benefits and salary.
Workplace Flexibility
In theory, we hire people for what they can do for us, not how much time they spend with us. Allowing your employees to customize their jobs can make them feel valued and leads to motivated employees with lower stress and healthy work-life balance.
How to make it work: "Flextime" is a well-known term that refers to a number of "flexible work schedule" programs.
Some allow people to arrive and depart at varying times during the day within a band of time, (e.g. 7:00 AM to 7:00 PM) if they are present during "core hours", (e.g. 10:00 AM to 3:00 PM), and work 7 or 8 hours a day, (or 35 to 40 hours a week).
Some involve "Compressed Schedules" wherein people may choose to work four @ ten hour days per week, taking off Fridays or Mondays.
Some involve variable lunch hours, (e.g. 30 to 120 minutes) as long as time is made up.
Some involve "banking time", wherein extra hours worked can be taken later as paid time off.
Time Off
How much time off do your employees get? Did you know some companies offer unlimited paid time off? It may seem counter-intuitive, but it actually boosts productivity. While this may not the answer for your business, there are other ways that you can show your employees how much you value their time, and in turn, become a highly sought after workplace.
Earned Time Off – Offering earned time off for hours worked. This can be an effective way to motivate and reward employees at the same time as creating access to greater work life balance.
Community Service – Giving back makes people happy. Offer your employees paid time off for performing community service. It will boost your employee's mood and add to your company culture.
Freelance Vs. Jobs
More of today's professionals are choosing freelance jobs, over traditional jobs thanks to more accessible technology, especially mobile phones. This allows the freelancers to have more flexibility, have greater control over their lives, and be their own boss. Employers benefit from the freelancer system, too. They can hire as needed, lower costs, and have more talent competition.

Use of Office Space
The rise of technology has made it so remote offices are more than feasible. Employees, younger employees in particular, are seeking a better work-life balance which translates to them as something other than the traditional 9-to-5 in a cubicle. The Office is becoming smaller and more decentralized: by 2020, the average amount of space per employee will drop to 150 square feet, down from 400 in 1985.
"Companies will move away from open offices and create multi-facet office spaces that give employees options. Some employees work better in cubicles and others work better in a lounge or cafeteria. Companies will have to pay close attention to their office environments and invest in improving them so employees can be more productive and happier at work". – from Forbes article, "10 Workplace Trends for 2016"

Additional Incentives for Employees
Variable pay such as overtime, commissions, incentive pay, performance bonuses and profit sharing. Variable pay is intended to offer an upside to employees in good times and for good performance, and limit downside risk for employers when performance is poor.
Employee benefits such as life insurance, AD&D, disability insurances, health, dental and vision care, group retirement income plans (with company contributions), stock purchase plans, etc.
Employee personal use of company assets, (vehicles, computers, cell phones, etc.)
Employee Assistance Plans (EAP's) and Employee and Family Assistance Plans, which provide confidential assistance and counseling to employees who face substance abuse, mental health, or other personal challenges difficult to confront directly with the employer.
At-work day-care facilities.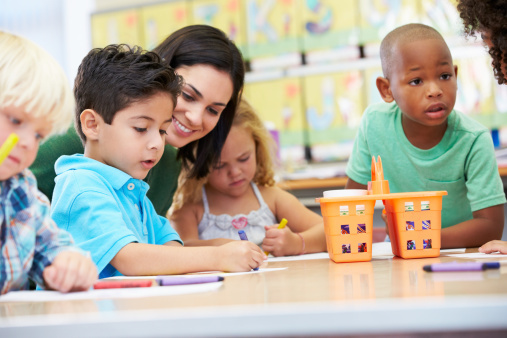 Allowances and extended leaves for family care challenges.
Amenities to make the work environment more positive and rewarding, such as lunch rooms with subsidized meals, quiet areas for rest and focus, libraries, recreation rooms with games, prayer rooms , a gym and other health support amenities.
Highly structured recognition and reward programs engaging all levels of management in catching people doing something right and rewarding it publicly or privately.
Career development on ongoing education, partially or fully company paid.
Job rotations for experience broadening, sabbaticals and paid leave for learning purposes, and temporary foreign assignments.
Company and team social programs and social activity support, such as employee potluck lunch.
Company off-site meetings and excursions, sales meetings, reward travel, and communication sessions.
Social media, website and other online forums for employee information exchange, management communications and recognition, "gamification" of work, and competitive team and productivity building.